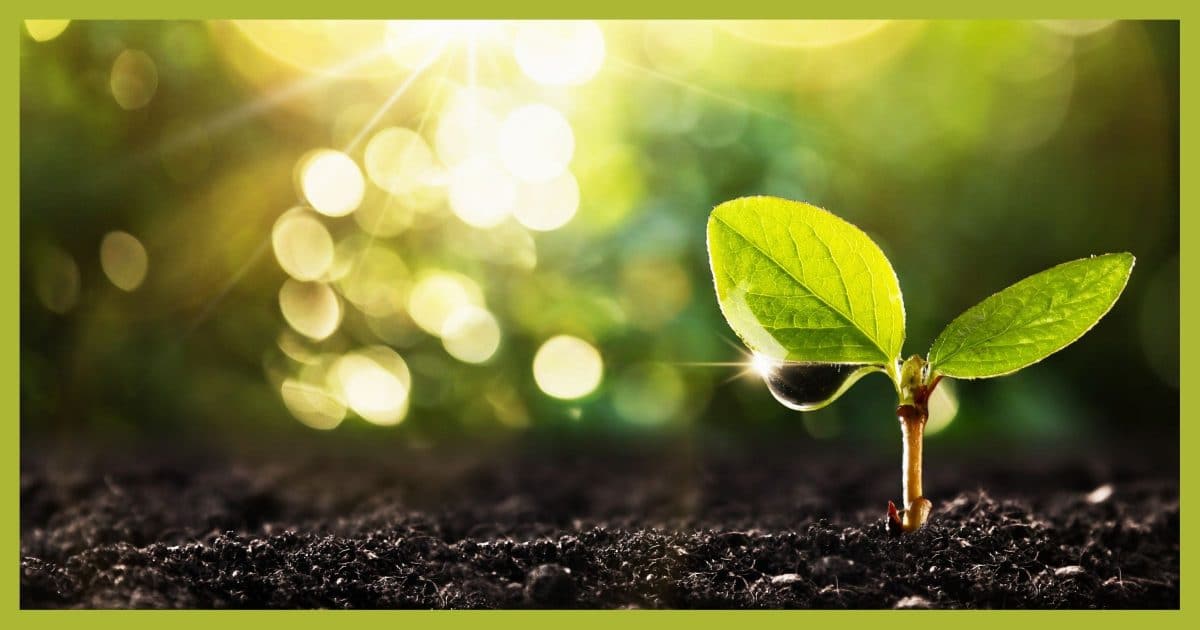 1. "Are we quick to criticize or do we lead with compassion and empathy?"
A Profile in Courage – Dan Rather, Alex Van Amson, and Steady Team – (Steady, newsletter)
A lot has been said, and will continue to be, about Simone Biles; her excellence at her sport, and the decisions she made at the Olympics. Rather once again provides what I consider to be an excellent analysis of the situation.
The takeaway above resonated because it touches on a theme from last week's 7 Takeaways, and what could be a theme of recent months: choosing to be kind. Choosing to understand that we all fight demons every single day, especially during the pandemic. Acknowledging that we are all flawed humans doing the best we can. And responding — leading even — with compassion and empathy.
Do this: read Rather's analysis, of course, but pay attention also to your own reaction — not just to Biles' situation, but the situations of those you encounter daily.
2. "We treat each other with a little more respect"
OK Millenials — Boomer Has Had Enough – Joe Luca – (Medium)
I'll admit since I'm part of the demographic I cringe a little when I hear the phrase "OK, Boomer". It's typically used as a form of dismissiveness, somehow indicating that the opinion just expressed by someone born between 1946 and 1965 is somehow irrelevant, misguided, or otherwise unworthy of consideration.
Luca's main point is it's just as improper to lump all Millenials or gen-x'ers together. I love this quote:
. . . statistically, there are as many shits in a random sampling of baby boomers as there are in a random sampling of millennials.
The problem I'm mulling over, though, is sometimes "OK, Boomer" can be — should be — a call to introspection. Sometimes our thoughts really are off the mark. At a minimum, the phrase indicates an important disconnect and not something to be dismissed out of hand.
Do this: Next time you hear the phrase — whatever generation you may be — look for the disconnect.
3. "Great people don't have to believe in themselves."
Believing In Yourself Is Overrated – Ryan Holiday – (Medium)
I love counter-intuitive statements. They grab your attention and make you think. The bottom line to Holiday's piece is that you don't need to believe in yourself if you've got a body of work that demonstrates what you're capable of. The emphasis there is on the "do the work" part. So many people "believe in themselves" in lieu of doing the work, and end up accomplishing nothing much at all. Except, perhaps, feeling good about themselves with little to show for it.
Do this: Do the work.
4. "Falling is part of life"
Reclaim Your Life After Sixty – Julia E Hubbel – (Medium)
We often hear that takeaway — "falling is a part of life" — as a metaphor for getting past failure. This isn't a metaphor. The author means it quite literally.
At 68, I am very, very, very good at falling. I'm even better at leaping back up. I practice it regularly.
She's contrasting her adventuresome lifestyle and willingness to take risk against many who, as they age, become too fearful to engage in life.
Given "life after sixty" is squarely where I'm at, it spoke to me.
Do this: take risks.
5. "Delta has 'really rewound the clock'"
How the Pandemic Now Ends – Ed Yong – (The Atlantic)
The pandemic's toll is cumulative, and the U.S. can ill-afford to accumulate more. Punting new infections as far into the future as possible will offer a chance to regroup.
There's a lot of meat in this article — it's a very worthwhile read. Besides the fact that the Delta variant has us feeling like we're back to where we were last year (we are, and we aren't), the thing that struck me most was a change in expectation. It used to be reasonable to expect that with appropriate measures COVID-19 could be eliminated. With the increased transmissibility of the Delta variant of the SARS-CoV-2 virus — the cause of COVID-19 — it seems likely that rather than being eliminated, it'll instead become endemic and we will all eventually come into contact with it. The measures we take today to slow the spread are measures to buy us time to continue vaccinations, reduce death and suffering, and keep our hospitals from exceeding their current crisis point even further. And to hopefully avoid yet-another-variant. It's this last point that is perhaps scariest of all.
Do this: Get vaccinated. Get your community vaccinated. Help the world get vaccinated. And if you can take the time, read The Atlantic article. It's quite a comprehensive analysis of the state of things.
6. "Plants are running the show"
Remember to Remember: Take Away Lessons from My Interview with Tim Ferriss – Dennis McKenna, PhD – (Blog)
Remember how little you know.
Remember to be astonished.
Remember that we monkeys are not running this show.
Remember to be grateful.
While most of these resonated with me already, the third one caught me by surprise. His take is that it's photosynthesis making plant life a miracle, and all other life possible. Further, we're putting that miracle at risk. As I"ve thought before, the earth will go on, but will we?
Do this: read it and consider. It's a quick enjoyable read. Good reminders. If nothing else, dwell on gratitude for a moment.
7. "Stop hating. Just, stop already."
A Good News Story About Aging…Just for a Change of Pace – Julia E Hubbel – (Medium)
It's an entertaining and educational vignette of one of Hubbel's readers responding to request for life-after-64 stories. There's much common sense and wisdom. Goals.
Hubbel, however, takes it a step further with a "listicle", as she puts it, of things that are available to us all, at any age. Number one is "Stop hating".
Do this: Stop hating.
What I'm Reading
In progress (also on GoodReads):
Daily: