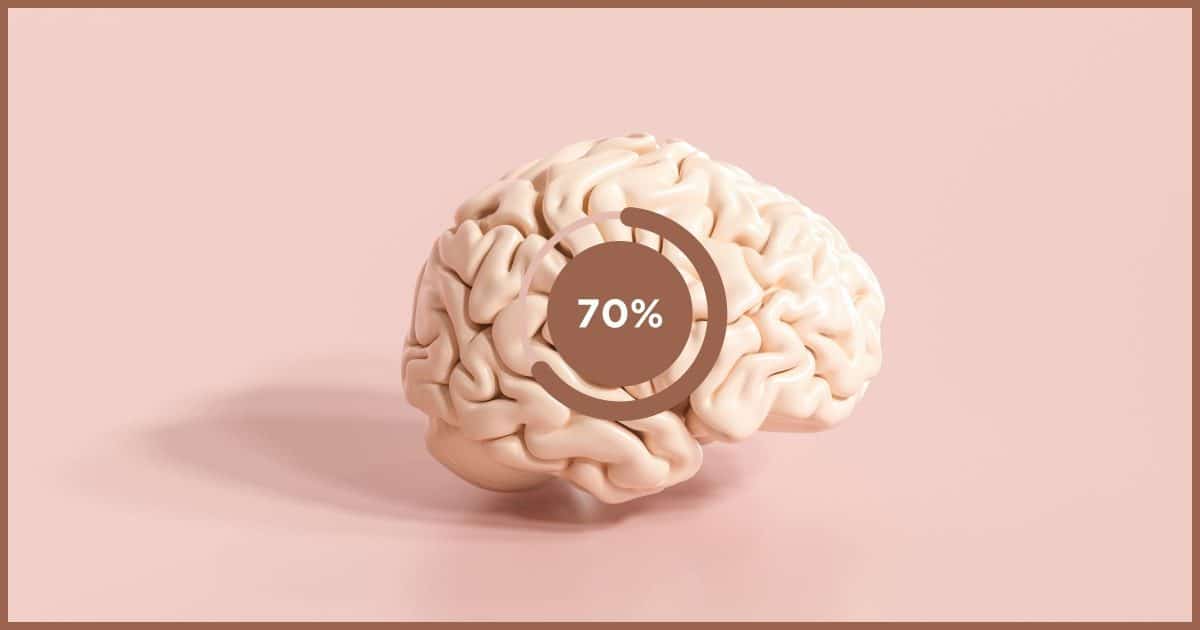 (If you're having difficulty viewing this in email, visit 7takeaways.com/latest in your browser. If a link to a source below leads to you a paywall or is otherwise inaccessible, please read my note on the topic: Paywalls.)
1. "Nothing echoes smarts louder than the number of zeros"
On social, the line between idiot & genius is porus – Om Malik – (On my Om blog)
The full quote:
For eternity, we have seen success, and financial security as a shorthand for visionary and expert. Nothing echoes smarts louder than the number of zeros in a person's net worth. Just as people wanted opinions of the kings and the royals in the past, industrialists and newly minted billionaires are viewed as folks with all the answers.
That's never really been true, of course — net worth has little to do with wisdom. That's becoming so much more clear in recent years as so many of our current "digital royalty" seem intent on proving over and over and over again with each social media post.
Do this: Look for wisdom in better places.
2. "The deterioration in relations between women and men"
The Real Reason South Koreans Aren't Having Babies – Anna Louie Sussman – (The Atlantic)
I've always found Korean culture frustratingly patriarchal and borderline misogynistic. As women realize their own potential and self-sufficiency, it's no surprise that marriage and childbirth are on the decline. Quoting a woman about the "dating" scene:
She found the men closed-minded, with "a traditional way of thinking." Men, she said, "always want to debate with me: 'Why are you thinking that way?' They all need to teach me."
Not that this isn't prevalent elsewhere, including in the United States, to varying degrees. I just find it an interesting window on what might be a more extreme case. Hopefully they can progress, and we can all learn.
Do this: Respect each other.
3. "Failure can have a certain grandeur that success never knows."
Business Adventures: Twelve Classic Tales from the World of Wall Street – John Brooks – (ebook)
The "classic tale" this quote comes from is that of the Edsel. How it came to be, and how it failed so spectacularly. It's the last sentence of the essay, after a kind of "where are they now" (where "now", apparently, is 1959, or at least the 1960's) overview of the principal players in the story.
Most did well for themselves, despite the colossal failure of the car.
My takeaway is that failure is rarely the personal catastrophe we internalize it as. Failure is something to learn from, and to move forward from.
Do this: Be less fearful, and learn from your failures.
4. "Operate from sanity"
How to choose sanity now – Oliver Burkeman – (The Imperfectionist newsletter)
Sanity is Burkeman's term for a state of mind where you "live the kind of life you want to be living".
… if you treat sanity as something you have to get to, by doing a lot of preparatory things first, the main effect will be to reinforce the sense of its being out of reach.
I view the message here as "stop waiting, start doing". We're often told that we'll live our normal life after … something. The news is, of course, that something is always replaced by something else. You're living your real life today. Knowing that you can make better decisions about exactly where and how you want to spend your time.
Do this: Quit waiting.
5. "A strongly negative association between happiness and vocabulary"
How Smart People Can Stop Being Miserable – Arthur C. Brooks – (How to Build a Life, The Atlantic)
As someone who's been occasionally accused of using lots of "big words", I found the takeaway above slightly disconcerting. Fortunately correlation is not causation. One theory:
People with a large vocabulary "self-select more challenging environments, and as a result may encounter more daily stressors and reduced positive affect." In other words, loquacious logophiles might have byzantine lives and find themselves in manifold precarious situations that lower their jouissance.
(I only had to look up one word. Whoo hoo!)
To address the essay, though, Brooks offers two techniques to compensate: give your ideas away, and build people up (rather than tear them down). Both often require deep mental shifts.
Do this: Be not encumbered by apprehension; embrace a state of felicity instead.
6. "Software update to your brain"
Deconstructing Fears, Avoiding the Big Surprise, & More – Sahil Bloom – (Curiosity Chronicle newsletter)
This quote got my attention:
"Progress is impossible without change, and those who cannot change their minds cannot change anything." – George Bernard Shaw

Changing your mind on the basis of new information is growth.

Embrace it as a "software update" to your brain.
It's a great way to think about change. Unfortunately, many people are resistant to change on principle, and given rough experiences with actual software updates in recent years, maybe that's not the best comparison.
Do this: Embrace change anyway. (IMO: you'll lead a happier life.)
7. "You have only one lifelong companion"
21 Rules to Live By – Psychology Today Contributors – (Psychology Today)
OK, ok, I've fallen for another listicle. I find these useful, if somewhat pithy, reminders of important concepts, though. A few are things we rarely hear, or even counter-intuitive. A few:
Grief allows growth.
Casual kindness is the most powerful kind.
Don't be afraid to be anxious.
It's a life's work to be honest with ourselves.
I don't expect deep change as a result of encountering these types of light lists from time to time. Rather, for me, they serve as periodic gentle reminders of important concepts that, over time, I can grow into.
Do this: Grow.
More links & thoughts
What I'm Reading
In progress:
Daily:
Support 7 Takeaways
As Austin Kleon says about his own newsletter: it's free, but not cheap. Your support helps keep 7 Takeaways viable. I appreciate your consideration VERY much.
The best approach is to become a paid subscriber on Substack. This has ripple effects that go beyond your subscription, which is why I list it first.
I also have options for recurring Support (Monthly/Quarterly/Yearly options) as we as one-time support over in The Ask Leo! store.
Thanks!