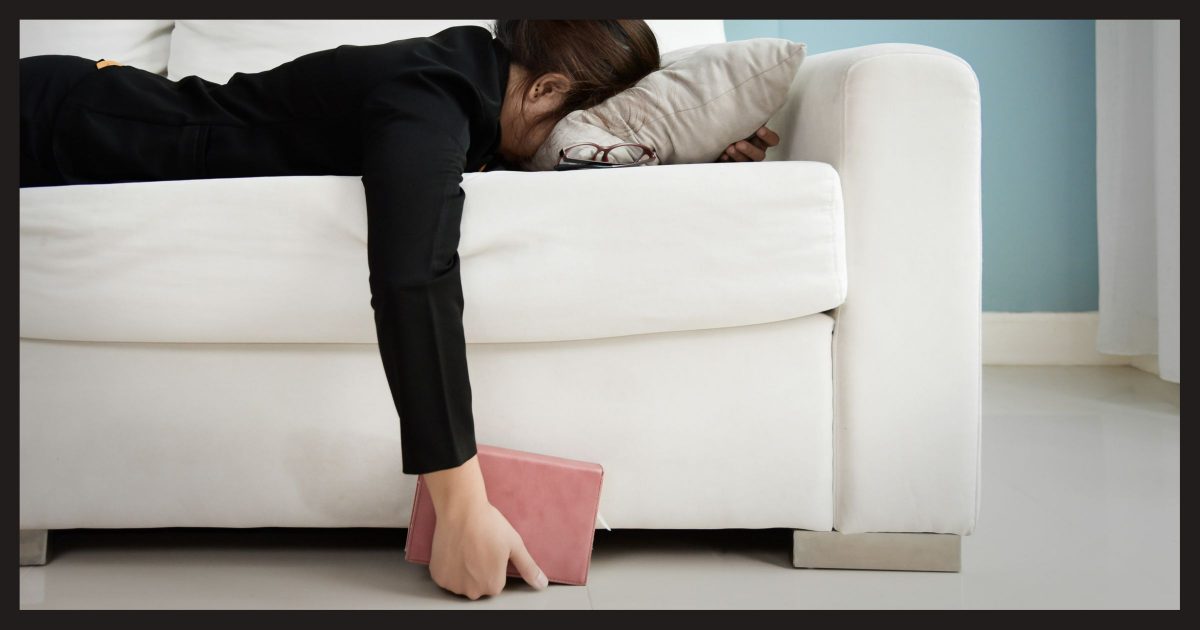 (If you're having difficulty viewing this in email just visit 7takeaways.com/latest in your browser. If a link to one of the sources below leads to you a paywall or is otherwise inaccessible, please read my note on the topic: Paywalls.)
This is the final 7Takeaways for 2021. I have no fancy year-end wrap-up or anything like that to share, just my thanks for your being here, and my hope that I've added a little value and provoked some thought.
What I do want to share is a little exercise I went through last week over on my personal blog: Putting My Money Where My Mouth Is lists the publications I subscribe to and pay for.
While they're not the sole source of 7Takeaways material, they are part of my information diet, and I thought you might be interested.
Onward …
1. "Therapists are tired."
Why 1,320 Therapists Are Worried About Mental Health in America Right Now – Several – (The New York Times)
Call it the quiet crisis. Mental health professionals are the new front-line workers. They're overwhelmed.
The good news is that mental health, depression, and seeking out therapy has become less stigmatized. I've started it myself, to help cope with the last six years of political turmoil and the last two years of pandemic. I am, without a doubt, not alone. And I'm lucky to have resources available.
I believe I will be helping people navigate the effects of the pandemic for the rest of my career.
Do this: take care of yourself, and those around you.
2. "Surprises in life aren't always bad."
A Short Note on a Difficult Day… – Dan Rather, Elliot Kirchner – (Steady newsletter)
Many have asked of late how I am able to keep my optimism. Part of it is by experience. I have lived through and reported on many dark chapters of human history, very dark chapters. And I have seen how light not only can come from darkness, but it often arises in ways that are completely unpredictable.
What speaks to me here, besides the call to optimism, is that it's coming from someone who has the experience. If paying attention to the wisdom of your elders is worth anything, it's worth it here.
Do this: Don't give up.
3. "the more extreme the claim, the better the response,"
Now in Your Inbox: Political Misinformation – Maggie Astor – (The New York Times)
It shouldn't be a surprise, really. I might even claim that it's more effective than social media for the simple fact that email (and good old fashioned paper mail) aren't as public, and aren't as quickly subject to fact checking. Unlike social media you'll likely not get another email from the opposition telling you the first one had falsehoods.
The messages also underscore how, for all the efforts to compel platforms like Facebook and Twitter to address falsehoods, many of the same claims are flowing through other powerful channels with little notice.
And they have been, for a long time.
Do this: Be skeptical, online, offline, and all lines in-between.
4. "Don't over-improve your weaknesses."
3-2-1: Ending the year on a high note, maximizing your strength, and taking responsibility – James Clear – (3-2-1 Newsletter)
The full quote:
Don't over-improve your weaknesses. If you're not good at something, work on it until it no longer prevents your progress, but the bulk of your time is better spent maximizing your strengths.
This is a difficult lesson to learn. Many corporate performance reviews, for example, focus on improving weaknesses rather than maximizing strengths. I know they did during my tenure at Microsoft.
Do this: Play to your strengths.
5. "If you want support and love, give it first."
The Christmas Gift That Transformed My Life Forever – Julia Hubbel – (Medium)
I tend to avoid Christmas stories, mostly because they're either predictable, Hallmark channel sacharrin sweet, unrealistic, or all three. Needless to say this story was none of the above, and gave me some insight into the background of a writer I admire.
Do this: "Just give. Just love. That's gift enough."
6. "Ghost of Christmas Yet to Come"
We're Locked Down Again in the Netherlands. Here's a Warning. – Senay Boztas – (The New York Times)
I've been following this because I have relatives in the Netherlands, and as a result I heard about their lockdown on the day it was announced.
One of the things this illustrates is that dealing with the pandemic is about so much more than just vaccines, testing, and hospital beds. The most controversial — and perhaps the most effective — tools are public policies. When we have the courage to use them, and the sense to protect our community by following them, that is.
But here we are again, with no Christmas spirit in our empty restaurants and a maximum of four guests a day (if we aren't already infected or in quarantine).
Do this: Be sensible, please.
7. "The price of higher productivity is always lower creativity."
Escaping the Trap of Efficiency: The Counterintuitive Antidote to the Time-Anxiety That Haunts and Hampers Our Search for Meaning – Maria Popova – (The Marginalian newsletter)
This essay is a review/overview of Oliver Burkeman's book Four Thousand Weeks: Time Management for Mortals and it's convinced me to add the book to my reading list.
the modern cult of productivity is the great pyramid scheme of our time
Particularly in the entrepreneurial space I occupy, productive is the buzzword. Tips and tricks, hacks and admonitions abound. At yet, at the end of the day, year, or life… do they really help live a meaningful life? The answer isn't yes or no, but rather one of perspective and choice.
Do this: Choose wisely.
What I'm Reading
In progress:
Daily:
Support 7Takeaways
As Austin Kleon says about his own newsletter: it's free, but not cheap. Your support helps keep 7Takeaways viable. I appreciate your consideration VERY much.
Pick your own level of support!