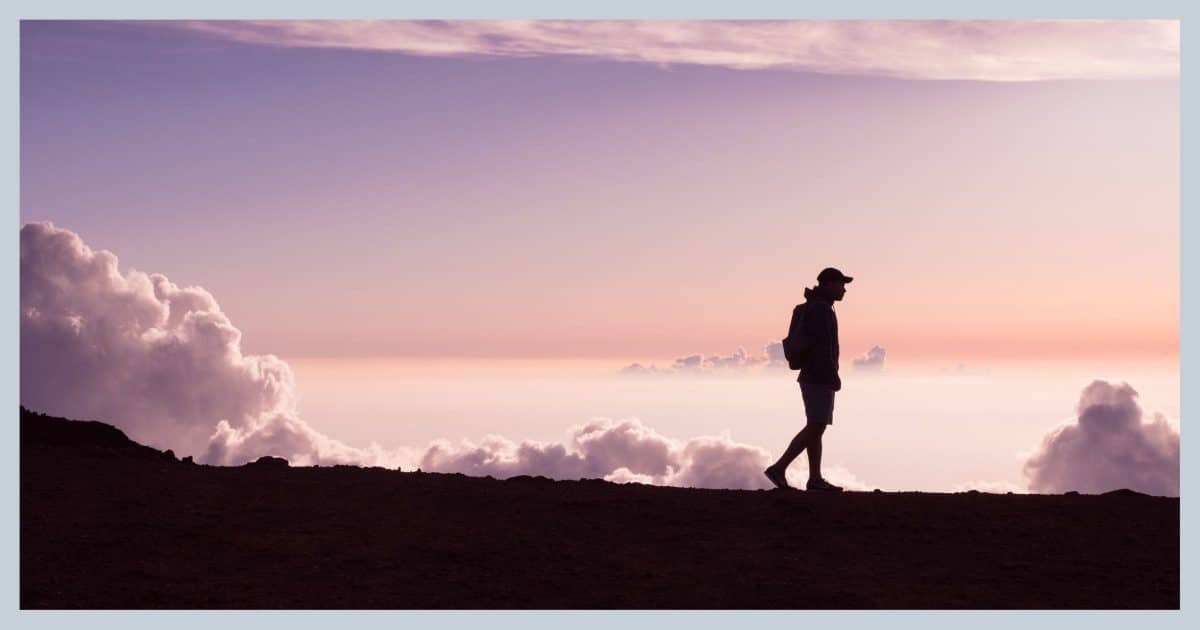 (If you're having difficulty viewing this in email just visit 7takeaways.com/latest in your browser. If a link to one of the sources below leads to you a paywall or is otherwise inaccessible, please read my note on the topic: Paywalls.)
1. "There is no problem that's insurmountable"
The Profile Dossier: Matt Mullenweg, the CEO shaping the future of the internet – Polina Pompliano – (The Profile)
If the name rings familiar, Mullenweg's the co-creator of WordPress, the software powering some massive percentage of internet websites, including Ask Leo! and 7 Takeaways.
I found it an interesting profile of someone who spends a lot of time out of the headlines and limelight, just getting stuff done.
Technology is best when it brings people together.
It helps my confirmation bias that he's another believer in writing: "Clear writing is a sign of clear thinking." Indeed, all employee interviews are done via text chat. Pros and cons, to be sure, but an interesting approach.
Do this: If you've ever wondered about the mind behind such pivotal software, check out the profile. If you're just interested in a quick sense of the man, skip down to the list of "Quotes To Remember" at the end.
2. "There is always a problem that anchors the story."
Story Retreat Day 1- How to Identify Your Best Ideas – Lawrence Yeo – (YouTube)
This is a webinar, part one of a four-part series, about story telling. You may know Yeo as the author of More to That, a blog with stories and long-form thought pieces. He's good at what he does, and has some interesting perspective on what it means to tell a story.
The real takeaway, for me, was this:
The theme [of a story] is just two things, and two things only: it's the problem that it addresses and the takeaway it provides.
Using popular quotes as examples, he shows how to identify the problem and the takeaway encapsulated in each. I found it an interesting perspective on idea generation.
Do this: Pick a story or a quote and see if you can identify the problem and takeaway.
3. "Show us the work you did"
Show us your work – Seth Godin – (Blog)
Many years ago, I advised a previous boss who wanted to get a job at Microsoft. I reviewed his resume. It was a list of positions they'd held over their career to date.
But what this generally means is that they were patient and pretty good at going to meetings.
My advice? We want to see what you did, not what positions you held. Positions are largely irrelevant, especially in the tech space, and especially at that time.
I don't recall hearing from him ever again.
Do this: Be it job hunting, or life direction setting, focus on what you do, not what titles and accolades you might accumulate.
4. "10 feet of progress each day"
It's Normal to Feel Uninspired About Your Goals—Here's How to Get the Mojo Back – Jairek Robbins – (Success Magazine)
This was timely for me, as I'm working on losing my COVID-19lbs. "Uninspired" doesn't really begin to cover it all, given our current times of fatigue, languishing, and now fear. Nonetheless, the feelings are not only normal, but common.
The key … isn't to give up or be upset that you don't have a perfect score for the year thus far. Instead, focus on making 10 feet of progress each day.
Or, perhaps, a pound or two each week.
Do this: It's not a long article, and if you're behind on some of your goals, it's a quick read with common sense tips. And a Corgi.
5. "The person with the more global perspective wins."
The Daily Laws – Robert Greene – (ebook)
I had difficulty with Greene's The 48 Laws of Power. It read like an instruction manual for how to be an effective asshole, though I'll readily admit that I gave up on it part way through. Nonetheless I keep seeing interesting things of Greene's being quoted, so decided to take a chance on his "Daily Laws" book. It covers more of his work, and I'm finding it much more paletable.
This takeaway is rooted here:
In any competitive environment in which there are winners or losers, the person who has the wider, more global perspective will inevitably prevail. The reason is simple: such a person will be able to think beyond the moment …
Many, many aspects of life are indeed competitions (though perhaps not all should be), but even when not the broader perspective is always of value.
Do this: be aware of the scope of your thinking.
6. "The insane selectivity of what we learn about history"
Why Border Politics Matter: How Ukraine and Poland's Actions Touch All of Us – Julia Hubbel – (Blog)
This is a difficult, but important read. The conflict in Ukraine has exposed a level of racism in places I would never have expected. In doing so, it exposes just how little we really know of our history, and the history of the world around us.
When we show mercy, grace, understanding to all humans, we become human. In fact, we demonstrate that spark of the sacred, what is truly divine in each of us. When we segregate out who deserves to live or die based on eye and hair and skin color, we are sub-human.
There are more sub-humans around than we might care to admit.
Do this: become human.
7. "The predictability of unpredictability."
Exercises in Anticipation – Dan Rather – (Steady)
The crux of Rather's piece is simply this:
As with Pearl Harbor, what are we not anticipating that we should be?
Not in the sense of getting it right, or even being particularly prepared for specific scenarios, but rather being prepared for something unexpected happening. And in so doing, either handling whatever comes more effectively, or perhaps even heading it off in the first place.
Unpredictability can some in many forms.
The world has surprised Putin with its resolve. And more immediately and heroically, the Ukrainians have surprised him with their courage and cunning. Ukrainian President Volodymyr Zelensky has surprised us all as a leader who has risen to the moment.
Do this: "Be prepared" is too trite, and somewhat off point. "Don't be surprised" is, perhaps, more accurate, particularly if that allows you to act more effectively when who-knows-what happens.
What I'm Reading
In progress:
Daily:
Support 7Takeaways
As Austin Kleon says about his own newsletter: it's free, but not cheap. Your support helps keep 7Takeaways viable. I appreciate your consideration VERY much.
Pick your own level of support!