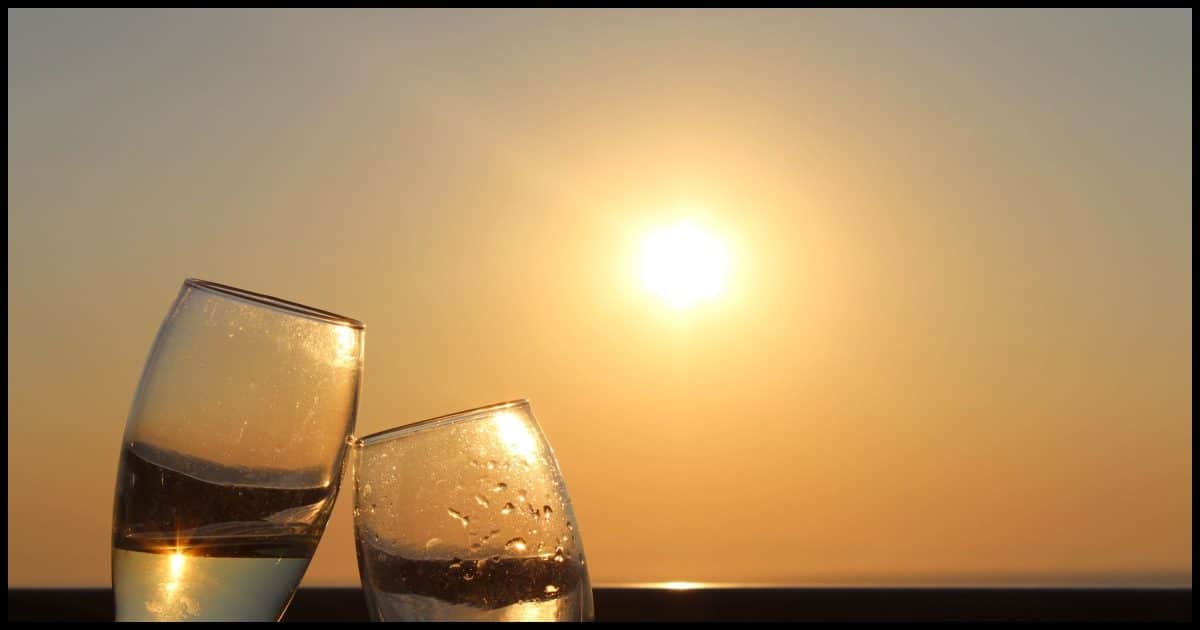 (If you're having difficulty viewing this in email, visit 7takeaways.com/latest in your browser. If a link to a source below leads to you a paywall or is otherwise inaccessible, please read my note on the topic: Paywalls.)
1. "How to get better at chilling out"
A Guide to Doing Nothing for People Who Are Really Bad at It – Cassie Shortsleeve – (Self Magazine)
Particularly last week, between Christmas and New Years, a lot of people have been talking about referring to it as a "dead week", a week to do nothing, kick back, relax and recharge.
In our current productivity-focused, go go go society, many people have problems with that. And yet a recharge is often not only what's called for, but something that allows us to return more energized than ever.
Realizing that downtime allows you to be your best self can help you reframe it as essential rather than selfish, unproductive, or [insert negative adjective here].
Do this: Embrace some downtime.
2. "We have a great, habitual fear inside ourselves."
The Four Buddhist Mantras for Turning Fear into Love – Maria Popova – (The Marginalian newsletter)
Life itself can be fear-inducing. Be it inter-personal issues, personal issues, or just the state of the world at large, I'd wager fear and anxiety are on the rise and have been for some time.
This piece highlighting the work of the late Buddhist philosopher Tich Naht Hanh, lists and comments on four statements we can internalize to transform fear.
The most precious gift you can give to the one you love is your true presence. So the first mantra is very simple: 'Dear one, I am here for you."
In the face of all this fear and anxiety, presence — our time and attention — is simultaneously under attack. This makes this perhaps one of hardest, and most valuable, statements we can make.
Do this: Be there for someone.
3. "Robust and exceptional protections of speech"
Can A Tarot Card Reading Be Defamatory? – Ken White – (The Popehat Report newsletter)
The full quote closing the article that got my attention was this:
America's robust and exceptional protections of speech often come at the expense of actual injustice and suffering, and we shouldn't pretend otherwise.
Like opinions, free speech comes with both cost and repercussions. The never-ending challenge is determining where to draw the line, and understanding who needs protection.
Do this: Use your rights responsibly.
4. "If you say 1+1=5 you are right"
Sixteen Things to Upgrade Your Life in 2023 – Tim Denning – (Blog / newsletter)
Denning's actually quoting Keanu Reeves:
Keanu Reeves is a philosophical genius.
He once said "I'm at that stage in life where I stay out of discussions. Even if you say 1+1=5, you're right. Have fun." This is my mantra for 2023.
Instead of being right, just move on to better things. Happy humans don't have time to police the internet like mall cops.
Honestly, given people's unwillingness to be wrong about anything these days, moving on seems like such a prudent and peaceful step.
Do this: Just let others be wrong & move on.
5. "For Old Times Sake"
We're here because were here. – John Green – (YouTube)
Green takes us on a walk through snowy woods, while he reads(?) an essay from one of his books, centered on the song Old Auld Lang Syne — something you may have been singing yourself just a few hours ago. It's a relaxing, and somehow compelling, presentation.
The essay is more complex that just the song. It includes discussion of its somewhat vague origins, but also some of its lesser known uses, and updates. The video title reflects alternate lyrics for the tune. Simply repeat, beginning with "We're here because we're here, because we're here, …". Turns out that variant, while significantly easier to remember, has its origins in the trenches of World War I.
But there's more to the essay than just a traditional song. Green touches on life, death, hope, a mentor that influenced him, and more.
we might never know why we are here but we can still proclaim and hope that we are here
Do this: Have hope.
6. "Sometimes things just suck"
Exit Strategy. – E. Napolitano – (Late to the Party newsletter)
(Language warning.)
It's been a difficult year for many people. While the degree of difficulty varies, it's safe to say that most of us are ready to see 2022 move on. Napolitano shares some of her own feelings about the year, about her feelings, and about what comes next. What resonated with me was this; taking last years bullshit …
And drench it with the most potent lighter fluid available to humankind:

HOPE.

And set it all to burn as the clock strikes 12:01 A.M.
Do this: Have hope.
7. "It turns out billionaires may not all be geniuses after all"
A New Year – Dan Rather & Elliot Kirschner – (Steady newsletter)
Rather wraps up the year with a very pragmatic, yet hopeful take on it all.
We can embrace hope and resilience while acknowledging life's inherent uncertainty.
So much uncertainty. Just looking back over the last twelve months gives us some idea of how little what expected 365 days ago. And yet, here we are. Some things are better. Some things are worse. Many things are different.
And yet, here we are. Carrying on.
Do this: Embrace hope.
What I'm Reading
In progress:
Daily:
Support 7 Takeaways
As Austin Kleon says about his own newsletter: it's free, but not cheap. Your support helps keep 7 Takeaways viable. I appreciate your consideration VERY much. There are three options:
Recurring Support (Monthly/Quarterly/Yearly options)
Pick your own level!