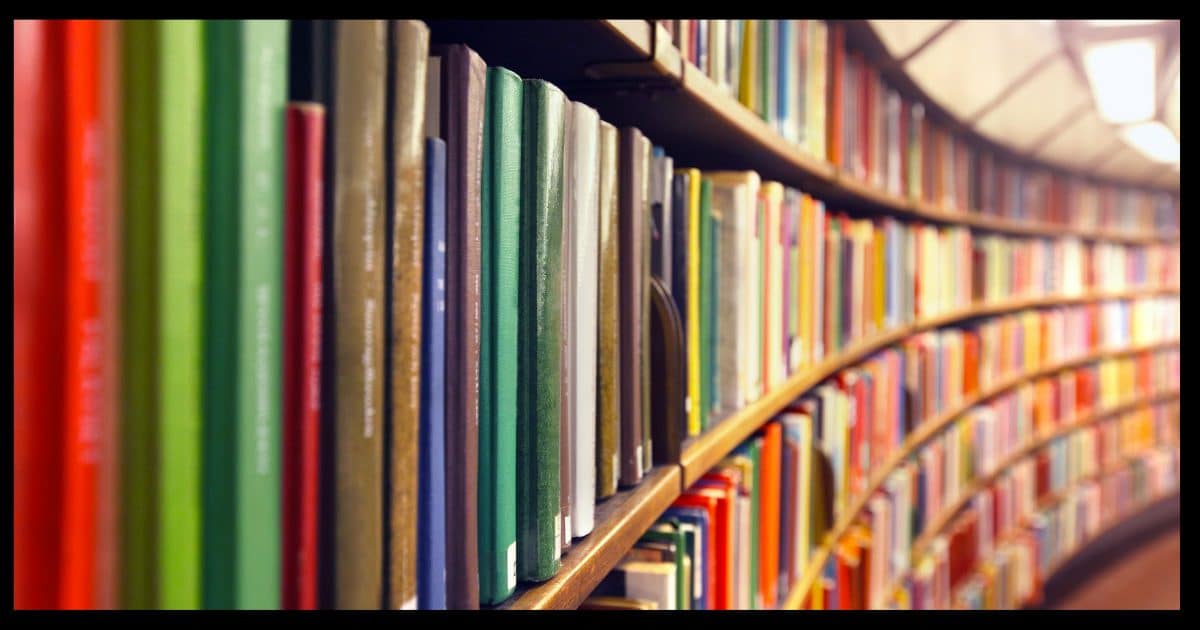 (If you're having difficulty viewing this in email, visit 7takeaways.com/latest in your browser. If a link to a source below leads to you a paywall or is otherwise inaccessible, please read my note on the topic: Paywalls.)
1. "Read without guilt or a sense of duty"
Read at Whim! – Reminding myself how I want to read – Austin Kleon – (Newsletter)
There are books I read because I'm "supposed to". There are books I finish because I started (and am "supposed to" finish).
Life is too short, time is too precious.
I'm getting better at this. I was "supposed to" read Don Quixote. I couldn't. It wasn't for me. It was too painful. Most importantly, I wasn't enjoying it. I get its significance, but … no.
Honestly, it was a tough decision. I need to make more of those.
Do this: Read what inspires you or energizes you, and make the call to set it down early if it doesn't.
2. "The least fashionable of superpowers"
Four Thousand Weeks: Time Management for Mortals – Oliver Burkeman – (ebook)
I read most of this book while I was taking a few days off on the Washington coast. The timing was significant. Burkeman covers many topics, including time away from "work", and what a relatively novel concept it is (though perhaps not for the reasons you might think).
One section covers the pace of our lives, and how society — from workplace, to social interactions, to just about everything else — seems optimised to encourage speed, bringing with it the constant anxiety of not being able to get everything done.
When you finally face the truth that you can't dictate how fast things go, you stop trying to outrun your anxiety, and your anxiety is transformed.
That transformation?
… in clear-eyed awareness of your limitations, you begin to acquire what has become the least fashionable but perhaps most consequential of superpowers: patience.
This isn't a "how to" time management book in the sense of making lists, ordering tasks, and the like. I think of it as more of a philosophy book, encouraging us to understand our limited time here, and act accordingly. (Spoiler: that understanding can ultimately be very freeing.)
Do this: I'm tempted to say "be patient", but honestly, that puts the cart before the horse. And it's not always the correct thing to do/have. It's a complex insight, and worth simply reflecting on. It is a superpower. (And yes, for those so inclined, I do recommend the book.)
3. "Communities don't have to be local"
I don't have to be local – Mike Crittenden – (Blog)
This thought is not really new, but I believe it's something that has helped many people through the pandemic, and more. Our electronically connected world has given rise to many kinds of community, and many forms of connection.
Local community is important, but it's not the same for everyone. I feel a kinship with several diverse and dispersed communities, some of which have literally changed my life.
Do this: recognize the communities you're a part of.
4. "Have the courage to be afraid."
Balance of Terrors – Zachary Loeb – (Real Life blog/mag)
… so long as nuclear weapons exist, there remains a danger that such weapons might be used.
I suspect more people are losing sleep of late over this thought than have for a long, long time. I know I am. And it's so frustratingly out of our control.
The article is a review of thoughts from the "nuclear philosopher" Günther Anders. His view was that we should pay attention to the sword hanging over us held back only by a thread.
"You should not begin your day with the illusion that what surrounds you is a stable world."
I suspect that, of late, that illusion is fading.
Do this: I try not to dwell on things out of my control, but sometimes those things are still important to keep sight of.
5. "people, rather than algorithms"
Substack's Ideology – Nathan Baschez – (every.to: Divinations)
As a newsletter publisher for over 16 years, the resurgence of emailed newsletters, and the rise of Substack as a publishing and monetization platform, have been fascinating to watch. In this overview of what Substack is all about, Baschez, Substack employee #1, discusses some of the philosophy and thinking behind the platform that's making paid newsletters work.
Substack has said readers are 2.5x more likely to become a paying subscriber to one Substack newsletter if they're already a paying subscriber to another.
I know it's giving many authors a viable platform on which not only to get their words out, but to engage and earn in a way that social media never could.
Do this: browse some publications available there. You might not only find something interesting but also authors worth supporting.
6. "You Can Learn At Any Age"
I lived and taught in China for 8 years. Here's 11 Life Lessons I learned. – "Stee | Crypto Ghost Tweeter" – (Twitter thread)
I might be a sucker for "life lesson" stories, but this one seems interesting and different.
Never use your age as an excuse to not learn something new.
Admittedly, the age he's talking about is 21, but still. Conventional wisdom is that you can't learn a second language as an adult, and that's simply not true. Naturally, I take that much further, as I see way too many people use their age — be it 21, 41, 61, or 81 — as an excuse to not take things on.
There are other valuable observations beyond learning at any age, but that's what initially caught my attention.
Do this: it's a quick read: review the thread. (Collected at the link above.)
7. "Sharing our chicken"
The Sacred Act of Having No Idea What We Are Doing – Nadia Bolz-Weber – (Newsletter)
Sometimes it's the offhand positive remark or gesture that makes a world of difference, and we might never know. Bolz-Weber shares two stories, one her own, of exactly that — a compliment, and sharing an overabundance of food — that make a surprising and lasting impact on the recipient.
I think we are perhaps at our most angelic, not when we are convinced of our goodness, but when we are entirely ignorant of it.
Do this: Be kind. You have no idea what a difference it might make.
What I'm Reading
In progress:
Daily:
Support 7Takeaways
As Austin Kleon says about his own newsletter: it's free, but not cheap. Your support helps keep 7Takeaways viable. I appreciate your consideration VERY much.
Pick your own level of support!