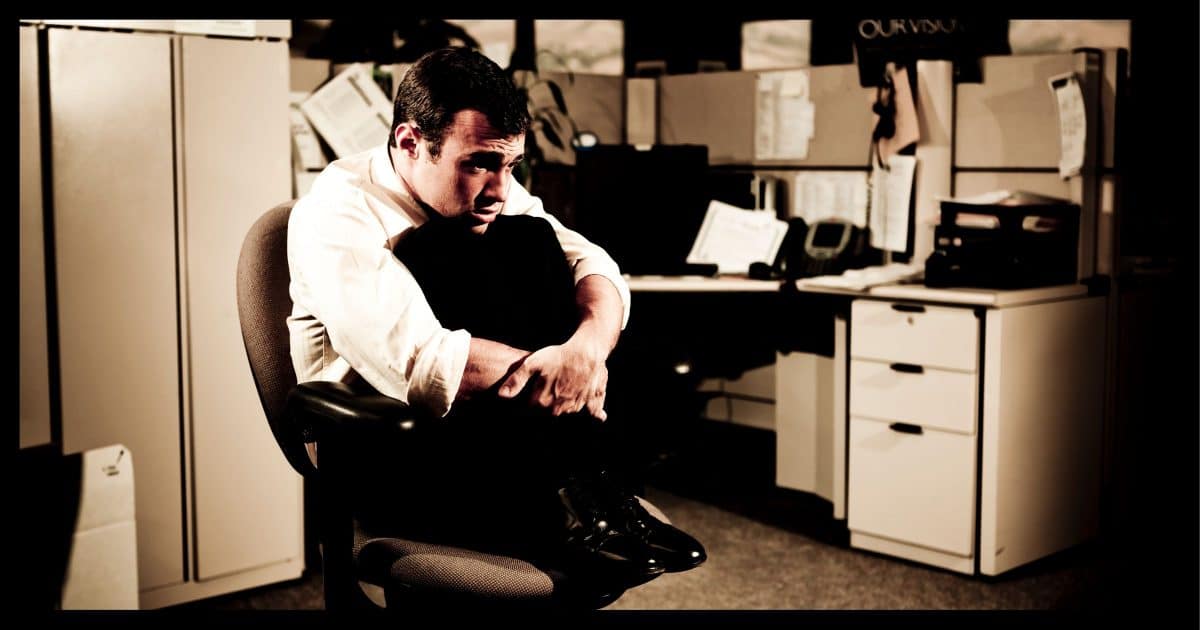 (If you're having difficulty viewing this in email, visit 7takeaways.com/latest in your browser. If a link to a source below leads to you a paywall or is otherwise inaccessible, please read my note on the topic: Paywalls.)
1. "We are aged by culture"
I'm 65 — Am I Officially 'Old'? – Vicki Larson – (Medium)
Topical for me since I turn 65 in a couple of months.
Sure, this falls into my bucket of confirmation bias, but still, I take hope from things like:
… if we enter midlife feeling pretty good about ourselves, it positively impacts our health — things like cardiovascular issues, memory, balance, hospitalizations, and even the will to live and mortality — as many as 40 years later.
It's interesting, and sometimes frustrating, to observe cultural bias against the aged. I'm starting to reflect on how I might even be experiencing it a little more than I'd realized.
Besides, I don't feel 64.
Do this: How old to you feel?
2. "The most incredible thing money offers"
Independence is the highest form of wealth – Morgan Housel – (The Hustle, newsletter)
A short vignette of a question asked of Derek Sivers, the founder of CD Baby, on how he got rich.
His answer stops way short of the expected sale of his company. It's a very interesting perspective that makes sense.
Viewing every additional dollar of wealth as "a little bit more independence and a part of my future I now own" is a fun way to think about it.
It's a very helpful perspective in deciding how much is "enough".
Do this: How much is enough for you?
3. "You're not failing. You're just in the middle of succeeding."
3-2-1: The value of questions, the power of small acts, and how life rewards courage – James Clear – (3-2-1 Newsletter)
Another perspective shift that got my attention and made me smile.
"Whether or not something is deemed a "failure" is dependent on when performance is measured.
Clear illustrates this point of view by sharing the timeline of his hugely successful book "Atomic Habits".
Yes, it's pithy, because not everything will ultimately succeed, but it's a worthwhile perspective to consider before possibly giving up.
Do this: Don't give up too soon.
4. "Lifelong learning is amazing."
Be Like Hank: Habits of Lifelong Learners – Sahil Bloom – (The Curiosity Chronicle, newsletter)
The habits listed are worth reviewing. I'm strong in some ("Build a learning engine"), and weak in others ("Build learning circles"), but lifelong learning remains an important goal for me. It's one reason I love my career — there'll never be a shortage of things to learn.
Hank? He spent a day at Harvard.
Hank had chosen an eclectic assortment of classes: astronomy, entry-level physics, and psychology. He arrived early, sat in the front row, took notes, and even asked questions.
Hank's 90.
Do this: Be like Hank.
5. "Finding hope in the midst of this shit"
Stories > Opinions – Nadia Bolz-Weber – (The Corners, newsletter)
That I am firmly pro-choice is a discussion for another day, but I'll warn that the sub-heading for the linked article is "Stories of a pro-choice Christian".
I hope that by being honest I can create a space around me others can step into and feel safer admitting things about themselves – it's a form of leadership I call "screw it, i'll go first".
Bolz-Weber simply points out that real stories from real people have real impact.
I couldn't agree more.
Do this: Tell your story. Take in the stories of others.
6. "Never underestimate the other person's insecurity."
"Life is chaos, art is pattern." – Rob Walker – (The Art of Noticing, newsletter)
This edition of Walker's newsletter was less of a topic, and more of a collection of things he'd saved and never gotten around to fleshing out. (There are several interesting ones.)
The quote captured above as a takeaway caught my attention. It's from an interview with Adam Gopnik on the Here's The Thing with Alec Baldwin podcast. The reason it resonated so strongly with me is it's a subset of the adage "Everyone you meet is fighting a battle you know nothing about. Be kind. Always."
Often the battle is with insecurity.
Guilty.
Do this: Be kind.
7. "How could a mere word offend?"
Dune: The Machine Crusade – Brian Herbert, Kevin J. Anderson – (ebook)
I laughed when I read this. Here's the full quote:
Humans called the bodily function "sex" and other longer words, some of which were not considered acceptable in polite company, according to ancient records from various civilizations. Erasmus found that peculiar as well. How could a mere word offend?
(Bolding mine.) This is a topic I've written about before. It absolutely amazes me the power we give some words, particularly when other words which mean the exact same thing, and can be used in the exact same way, are acceptable.
Erasmus, the individual wondering pretty much the same thing in the quote, is an advanced sentient AI/robot.
Do this: Watch your language. Literally.
8. "My personal blog is about to get busy."
Things are About to Get Busy Around Here – Leo Notenboom – (Personal blog)
Leading up to my 65th birthday in September, I'm kicking of a project later this week. The linked blog post has the initial details.
In short, where 7 Takeaways is my collection of other people's thoughts and ideas that strike a chord, on my blog I'll be posting my own "65 thoughts" over the course of 65 days. Perhaps where 7 Takeaways gets me to read more substantially, this 65 thoughts project is more about getting me to think through and express myself regularly.
Do this: Have a look. You can sign up to get those blog posts in email if you like. Or not.
What I'm Reading
In progress:
Daily:
Support 7Takeaways
As Austin Kleon says about his own newsletter: it's free, but not cheap. Your support helps keep 7Takeaways viable. I appreciate your consideration VERY much.
Pick your own level of support!